My goal is to help you become a better golfer, have more fun, and improve your skills.
We will set a game plan to get you playing your best golf.

About Me
Being a match-up teacher, I will try to fit you into a swing that works best for you and your body, I teach the person, not a certain swing. I don't want to force a golfer into a position that they cannot physically do, or that does not work with their body type. The more comfortable and relaxed the person is the better chances they have on being successful. Grip, Aim, and Set-up are three of the most important things to me and will help create a consistency. These 3 fundamentals I will press to make sure it is understood by the student and easy to repeat each swing. I am a student-based teacher, so I want to know the students' goals and be able to help them achieve it. Everything I teach will be in a simplistic form of speaking and teaching. The more the student understands the terms I use the better chance of them remembering what we did to fix a problem. If the player is technical, I will then switch my speaking and teaching to cater to their analytical side. Another part of my teaching philosophy is, getting my student to understand the causes and effects of their normal habits, so then they will be able to make the change without me being there. Most importantly, I will create a bond that will not only be about golf but being a coach for other events that come into life. I will be a person they can count on and trust to exchange about non-golf-related topics.
Coaching and Rates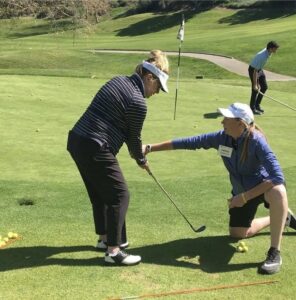 Adults
1 hour $120
Group Lessons (2 or more) $75 per person
Juniors (15 and under)
1 hour $110
30 Minute $60
Group Lesson (2 or more) $75 per person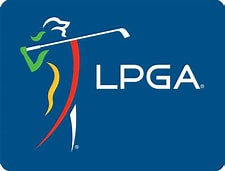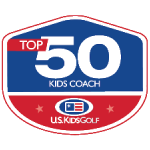 Club Fitting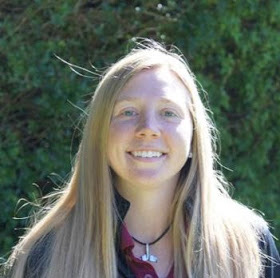 Get fit for Callaway clubs the way tour players do. With the use of Flight scope, we will assemble a set that is built for you! This will lead to more consistent shots, lower scores, and more enjoyable golf. Clubs need to be fit to your individual body type and your golf swing. Offering iron fitting, driver fitting, and woods fitting, as well as wedge fitting, and full bag fittings.
Advanced Training
Advanced training for specialty shots

Group training clinics
How to practice
Playing smart golf
How to hit difficult shots
Sand shots
How to hit out of the rough
Putting and green reading
Lowering your score with course management
Sidehill lies and punch shots
Accolades:
LPGA Class A Instructor since 2016

Two-time National top 50 US kid's coach

Conceived of and wrote an instructional article, published in Southland Golf Magazine
Division I Golf Team Student-Athlete

High School Varsity Golf all four years. Varsity Golf captain sophomore to senior year. Led team to win Colorado 5A State Championship

Graduated with top President's Award from the Golf Academy of America
At the age of sixty-five against the advice of my friends, I took up golf as a sport. Over the intervening years from sixty-five to eighty-eight my game progressed but with the usual frustrations of the game. I wanted to get better but investing in golf lessons at the age of eighty-eight seemed a little intimidating. Then I stumbled on golf pro Jamie Lovato. I sheepishly apologized for my age and lack of ability and wondered if she could help. She said yes. I am now eighty-nine, and my game has greatly improved, I will never make the seniors tour, but I am playing a respectful game of golf. Thanks, Jamie, weekend golfer and former Mayor of Newport Beach, California.
Clarence T
What an asset to Lost Creek Jamie is! The clinics she runs are just stellar. She is gifted at simplifying the game to increase your skill set right away. Her energy, personality, and golf skills are so good! She has elevated LCCC and grown the game for the club for everyone. Truly she "gets it". I've taken lessons and also been on the range observing when she is giving a lesson to others and it's quite remarkable. Her enthusiasm and energy for teaching never waivers! I've seen her with youngsters, and both women and men adults. She is adept at matching the lesson to the student and I know from experience, that is not always the case with pros. We are so lucky to have her.
Camillie C
I thoroughly enjoyed Golf 101 and 201 Clinics with Jamie. She has great energy and teaches fundamental golf in a hands-on and personal manner and makes it fun!
Suzie H.
Jamie has been incredibly helpful in my journey to relearn a proper golf swing after a 12-year layoff. Her friendly approach, clear instruction and patience have made my lessons both very helpful and enjoyable.
Ronnie V.